Pacific Strategies and Assessments
We help clients navigate an increasingly complex world, where the greatest opportunities are often accompanied by the greatest risks.
Learn more
Supply Chain Due Diligence and OFAC
OFAC enforcement is evolving. Learn more about how sanctions may impact supply chain due diligence with PSA's brief.
Read now
Transactional Due Diligence
Due diligence services to help you uncover off-balance sheet risks.
Learn more
Our Services
PSA offers a full spectrum of due diligence services. We deliver better intelligence through our three core service lines.
Proactively guard against risk
Due Diligence

Identify and manage adverse situations
Investigations

Understand your operating environment
Advisory

Find out more

About PSA
We are a global risk consultancy, delivering critical information to our clients.
Learn More ›

Insights
Coverage of the latest issues in risk and compliance from PSA's experts.
Explore Here ›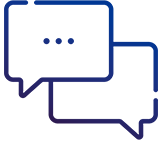 Contact Us
Reach out to a due diligence, investigations, or advisory consultant.
Get in touch ›
Featured Insights